One Percent CRE
Joe Ley Redevelopment to Feature Boutique Hotel, Restaurants
The future of the former Joe Ley Antiques property in NuLu is starting to take shape.
Nick Campisano, founder and CEO of New York City-based development and investment firm Campisano Capital, is finalizing plans to develop what he is calling a cohesive mixed-use development that will include a boutique hotel, restaurants and retail space.
Campisano Capital purchased the properties at 615 and 625 E. Market St. late last year. The cost was nearly $5 million, including due diligence expenses.
Other uses for the 20,000-square-foot property could include a private cigar and bourbon lounge on the third floor while the middle floor could be potentially set aside for an art gallery or boutique retail space, Campisano said.
The non-historic building at 625 E. Market St. is slated to be demolished and will be replaced with about 65,000 square feet of new commercial space, dubbed "NuLu House." That would include an 80-room boutique hotel and other high-end concepts. He said the hotel will likely be managed by either Sonder Inc. or Mint House.
"Each of these two new concepts are revolutionizing hospitality by combining the look and feel of an apartment with the management and services of a hotel," Campisano said of Sonder and Mint House.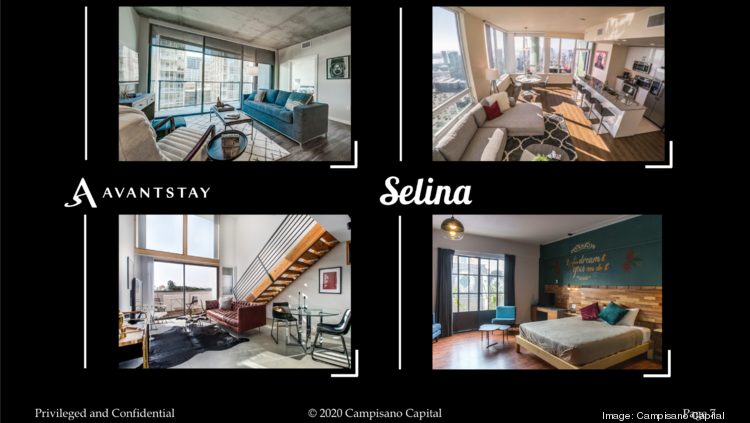 Campisano said he also envisions a boxing gym inspired by the life of Muhammad Ali on the ground floor of NuLu House. And the firm is pursuing a grab-and-go salad concept similar to the Sweetgreen fast casual restaurant chain and a high-end coffee company for the development. No tenants have yet been named.




The Historic Joe Ley and NuLu House projects are valued at nearly $20 million, and Campisano said he wants to have it open for business by summer 2021.




This plan comes as an absolute auction is winding down to sell the remaining inventory inside Joe Ley Antiques, which is being led by Louisville-based Wardlow Auction Inc. Caitlin Wardlow, a principal auctioneer with Wardlow Auctions, said by phone Wednesday that the final open house for the auction is 12 to 2 p.m. Saturday, March 7. The auction will close on March 9. Wardlow anticipates that a larger number of the items inside the massive store will likely sell by the time the auction closes.




"Business has never been better," Ley said last year. "The decision to leave was a heartbreaking one, and I really don't want to leave. However, when you have health problems that [are] not only affecting your day-to-day existence but also the driving force of your business operations, decisions have to be made."




Joe Ley Antiques had been in business for more than 50 years in a converted three-story 1890 schoolhouse.The store had become a landmark and touchpoint for Louisvillians captivated by all the vintage treasures inside. It had sparked interest from collectors, celebrities, restaurant chain operators and movie and music video set directors through the years.




Larger NuLu master plan in the works

Campisano Capital has other plans for Nulu as it is the developer behind "The Gateway to NuLu," a roughly 75,000-square-foot technology hub on East Market Street that will be home to Louisville technology firms El Toro LLC and EdjAnalytics LLC, co-working concept Lodging Everyday Community and a local office for Campisano Capital.




"NuLu is at a critical stage in its macro development life cycle, and we have assembled a plan to stimulate the remaining requirements such that all demands are met," Campisano said. "Despite the immense growth enjoyed over the past 10 years, the neighborhood is still early in realizing its overall potential.  We have decided to buckle down and make big decisions to hopefully lead to optimal success."

He said Campisano Capital is reviewing options to partner with other NuLu investors — including the founders of El Toro, and Rabbit Hole Distillery Founder Kaveh Zamanian — for a master development plan for NuLu that could reach $125 million in development.
This aerial map shows. a number of recent and future developments planned for NuLu. CAMPISANO CAPITAL
"Both of these groups have been increasing their real estate holdings and involvement in the NuLu area recently," he said. "They are committed to its long term growth and success."
He said potential future projects could include a boutique theater for performing arts events and a cinema, a large parking garage and a residential high-rise. He did not disclose potential locations for those projects."
NuLu could definitely benefit from a theater, but that is impossible without a nearby garage," he said.  "Certain residential units that offer views of downtown, NuLu, Butchertown, the river and also Southern Indiana would be quite popular for new Louisville residents, but that only works with the cooperation of neighboring land owners."
By Marty Finley  – Reporter, Louisville Business First - Feb 26, 2020
https://www.bizjournals.com/louisville/news/2020/02/26/exclusive-joe-ley-redevelopment-to-feature.html