One Percent CRE
UPS scoops up Louisville office park near Worldport
By Marty Finley  – Reporter, Louisville Business First - Aug 2, 2019, 3:07pm EDT
Louisville's largest employer has purchased four office buildings near the Louisville Muhammad Ali International Airport.
BT Property LLC, an affiliate of Atlanta-based United Parcel Service Inc. (NYSE: UPS), earlier this week closed on the purchase of Airport Office Park on High Rise Drive, off Fern Valley Road. That's about two miles from the UPS Worldport air-sorting hub. The sale price was $2.4 million, and the seller was Louisville-based AOP Partnership LLP, according to a Jefferson County deed.
The four buildings combine for a little more than 160,000 square feet of office space and are occupied now by several tenants. Major tenants there include St. Joseph – ANC Home Care Services, Southern Motor Carriers, Class Act Federal Credit Union, ZN Labs and Embry Riddle Aeronautical University. 
Doug Owen, senior vice president of commercial real estate for the Louisville office of JLL, represented the buyer. Craig Collins, a senior director with Cushman & Wakefield/Commercial Kentucky, represented the seller. Collins said by phone that the property attracted several prospective buyers over the past few months before UPS scooped it up.
"UPS has acquired the Airport Office Park for its proximity to Worldport and our Global Operations Center," UPS said in an emailed statement. "We plan to operate as a landlord for existing and new tenants, as well as to move some of our airline support functions into the office park." The company declined further comment.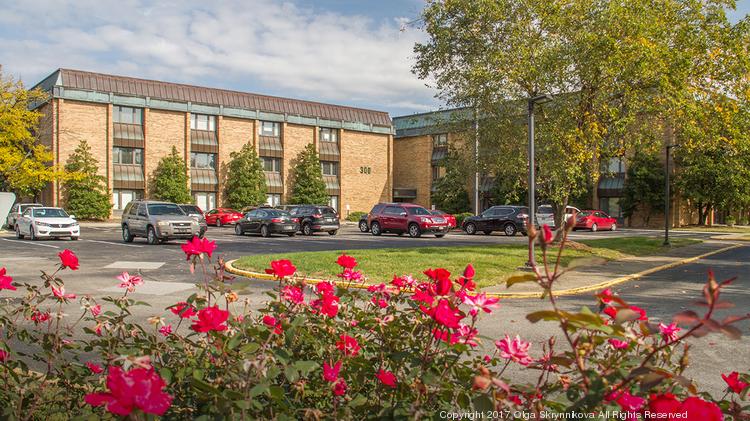 Worldport is UPS's largest air package sorting hub, and the company employs more than 23,000 people in Louisville. In addition to Worldport, the company's UPS Airlines division is based in Louisville, along with significant ground and warehousing operations.
UPS has been making several moves in the market lately.
In May, the company finished a $310 million expansion of its Centennial Ground Operations Hub in Louisville months ahead of schedule. Standing at more than 1 million square feet, the expanded hub has been outfitted with new automation technology that limits the number of times human workers touch the packages sorted and loaded within the facility.
The increased size also brings enhanced package-sorting capacity, roughly 85,000 packages per hour, or about 1,400 packages per minute. It is one of the 10 largest ground-sorting hubs for UPS, making it a "super hub."
Louisville Business First also reported in April that UPS is spending millions to update its U.S. Customs and Border Protection office at Worldport. That project includes a new conference room, new walls, interior office renovations and an additional storage area.